Aaron Daut, Program Director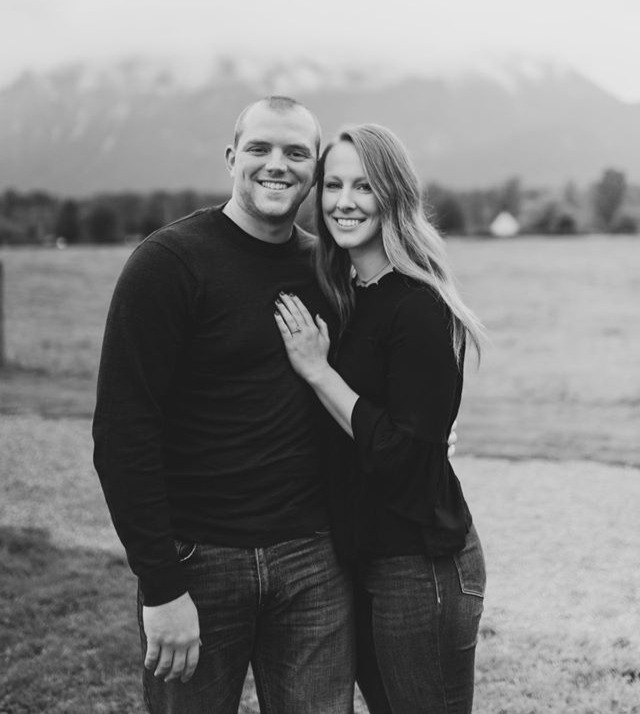 Favorite verse: 2nd Corinthians 12:9 "But he said to me, My grace is sufficient for you, for my power is made perfect in weakness.  Therefore I will boast all the more gladly of my weaknesses, so that the power of Christ may rest upon me."  
Favorite books: Treasure Principle, Breaking the King Saul Syndrome, Follow Me, The Hobbit
Hobbies: Working out, Hunting, Fishing (when I can). I enjoy almost all sports, but hands down baseball is my favorite.
Secret talent: I'm a Crossfit level 1 instructor.
If you could go back in time to any event in history, what would it be and why? If I could go back to witness the creation of the world, that would be incredible. To be there and see how powerful the Words of God are that He can speak and things are created would be really cool.
---
Megan Daut
What is your role? I am the Adelphia Registrar, and the Guest Services Assistant.
How do you work with students in your job? I am the first person students communicate with, and manage the paperwork side of Adelphia. I also create the students summer schedule and interact with them on a daily basis.
Favorite Bible verse: Isaiah 41:10 Fear not, for I am with you; be not dismayed, for I am your God; I will strengthen you, I will help you, I will uphold you with my righteous right hand.
About yourself:
Growing up, I was always surrounded by Christian things, but playing baseball was the driving force in my life.  I went to college for a year and a half to play baseball.  Looking back now, I see that the Lord began to take away the satisfaction of baseball and so after a year and a half I dropped out of college and began working a construction type Job. After a little over a year of that one of my mentors recommended Adelphia to me.  I attended Adelphia as a student the year of 2016-17 and this is where I truly began to understand that Christ deserves all of my life.  The next year I stayed as the Men's RA and worked part time at a Crossfit Gym where I met my wife, Megan!  After that year I continued to work at Lake Retreat and stay involved at Adelphia, and now I've been lucky enough that they will Let me do even more of it!
Lucy LaBrasseur, Director of Student Life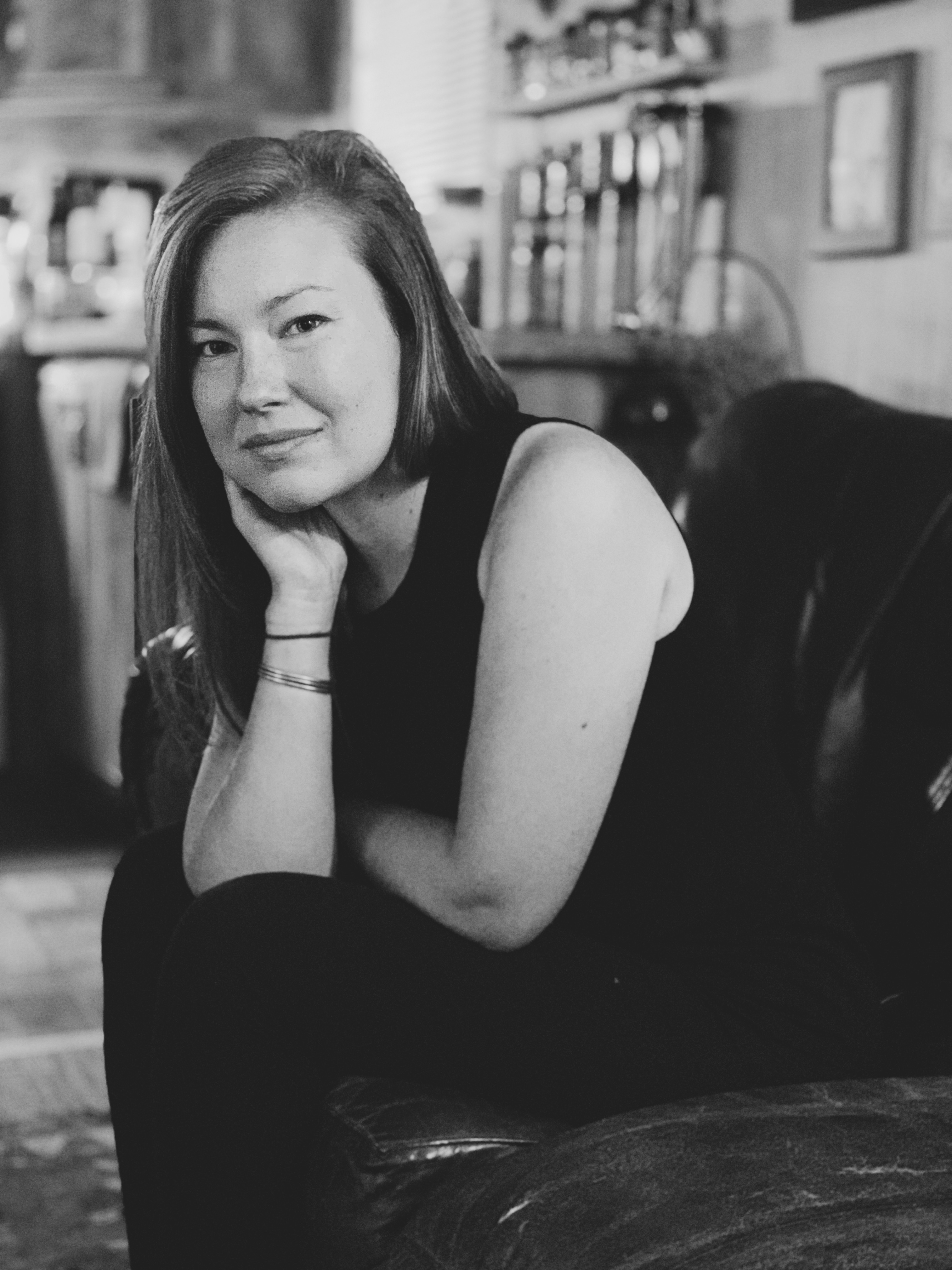 Favorite verse:
Micah 6:8 "He has shown you, O man, what is Good; and what does the Lord require of you, but to do justly, and to love mercy, and to walk humbly with your God?"
Favorite Books:
The Great Divorce by C. S. Lewis, Peace Like a River by Leif Enger, The Poisonwood Bible by Barbara Kingsolver, Missionary Biographies.
Hobbies:
Reading, writing, hiking, learning new things, trying to grow plants, cooking, drinking coffee.
Secret talent:
I can play a mean game of Scrabble.
If you could go back in time:
I would go back to when Jesus was talking to the two men on the road to Emmaus, and just listen to that.
About yourself: I grew up with five brothers and one sister in a Christian home, and I heard the gospel constantly. I knew about the blood of Jesus, but it wasn't until I was 16 that I understood why I needed it. After I believed that Jesus died for me. I understood why other people needed to know what I knew. In 2009, I attended Ecola Bible School, a one-year/optional 2nd year Bible program on the Oregon coast. I applied for a second year, wanting to grow more in my maturity as a believer, and through those two years I was provided with an opportunity to serve in ministry alongside Ecola's lead Staff and learn from their faithfulness.
In 2014, I moved to a tiny village in Tanzania to serve and reach the Wataturu tribe with fellow missionary, Alix. The journey was far from easy, my growing pains were just about crippling, but the experience easily beyond what I could have asked or imagined. I now understand better that goodness of God and that the love He has towards all nations is irrepressible. I've learned that a life most worth living is one expended, not reserved.
Two weeks after returning to the states, in 2015, I moved to Lake Retreat Camp as the guest services & kitchen assistant. I started taking students out to coffee to have heart to hearts, and in 2016 they decided to give me a title for that. I was put on the Adelphia staff in 2016.
Taylor Boyd
What brought you here to Lake Retreat?
I first came to camp at Lake Retreat and found out about the Adelphia program over the summer. I attended Adelphia as a student in 2015-16 then stayed on as the woman's RA the following year. Having worked in the kitchen during both my student and RA years I was able to join lead staff the following year and now work full time in the kitchen.
What is your role?
I am a kitchen manager.
How do you work with Adelphia students in your job?  
I get to work alongside the students in the kitchen; this means training them on  everything from dishes to food preparation, organization and deep cleaning. We try to put the focus on learning how to work as well as why we work, for the glory of God.  
What is your favorite Bible verse?
1John 4:4 You are of God, little children, and have overcome them, because He who is in you is greater than he who is in the world.
Sara Jorgenson
What brought you to Lake Retreat?  
I came to Lake Retreat as an Adelphia student.
What's my role?
I'm a kitchen manager and in the summer I'm the lead lifeguard.
How do I work with the students?
I mostly work with the students in the kitchen, teaching them about the kitchen and training them to be good employees.
My favorite verse:
2 Timothy 1:17
Hilary Lindstrom
What brought you here to Lake Retreat?
I grew up going here as a young kid, and worked many years on summer staff. I was offered a job at the camp after serving on a short term mission trip to Africa, after saying I loved praising God and cleaning.
What is your role?
I am the Assistant Guest Service Coordinator and I work directly with our guest groups.
How do you work with Adelphia students in your job?  
Since I work with groups directly I also work around the students and see them in their work rolls every time there is a group in.
What is your favorite Bible verse?
James 1:2-4 "Count it all joy, my brothers, when you meet trials of various kinds, for you know that the testing of your faith produces steadfastness. And let steadfastness have its full effect, that you may be perfect and complete, lacking in nothing."
Topher Lindstrom
What brought you here to Lake Retreat? Really simply. It just seemed like this is were God wanted me. I get to serve alongside my wife, my co-workers have the same desire to love people and pour into others lives.
What is your role?
Maintenance
How do you work with Adelphia students in your job?  
I get the opportunity to train students about general maintenance and small house projects. While, discipling them to live their life serving the Lord.
What is your favorite Bible verse?
Philippians 2:1-18
Adelphia Board of Directors:
Mark Downing
Ron Owen
Brookes August
Todd Arrambide
Steve Michiels
Mike Bay
Jim Loewen
Julie Grove